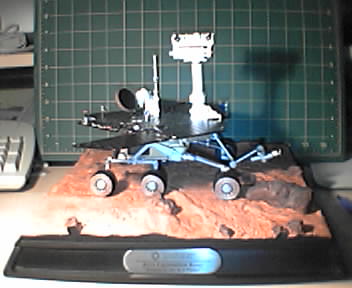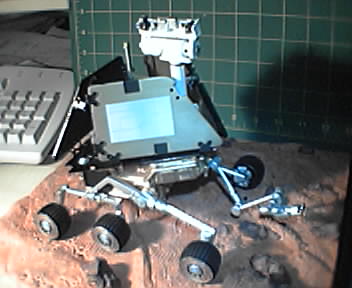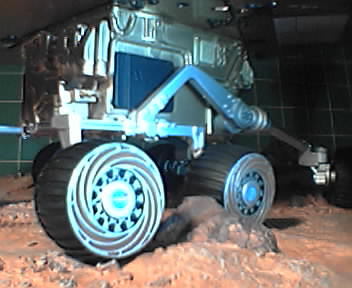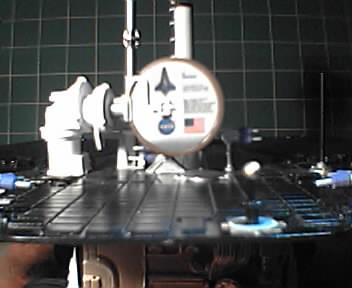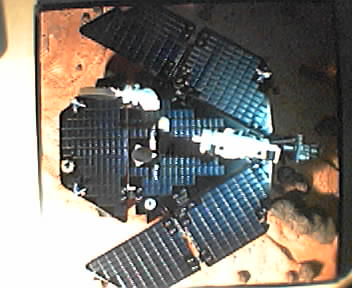 My
scale model
of the NASA
Mars Exploration Rover
, just released by
Code 3 Collectibles
, arrived last week. The craftsmanship of the injection-molded, pre-assembled model is excellent--exactly as shown in these
detailed photos
on the CollectSpace web site.
In pic 2, you can see that the solar panels fold up. Pic 3 shows the
wheels
up close. Each wheel can roll, and the front and back pairs pivot. There's even a tiny NASA logo in each hub. Pic 4 shows the Columbia crew
memorial plaque
and
martian sundial
. The model sits on a heavy plastic base which is painted to look like the martian surface. I wish this model was available when I was
moblogging
the landings earlier this year.
The rovers represent a brilliant feat of engineering that was accomplished by NASA in a very short time of 3 years, and on a small (for NASA) budget of $835 million. Since their arrival, the two landers went on to accomplish their main mission goals and, as of this blog entry, are still going strong in their extended missions on Mars. To learn more, I highly recommend watching the PBS NOVA documentary which can be
viewed online
for free or purchased on
DVD
.
The next big planetary space science event will be when NASA's
Cassini
probe goes into orbit on the first day of next month.
- mike lee - baltimore