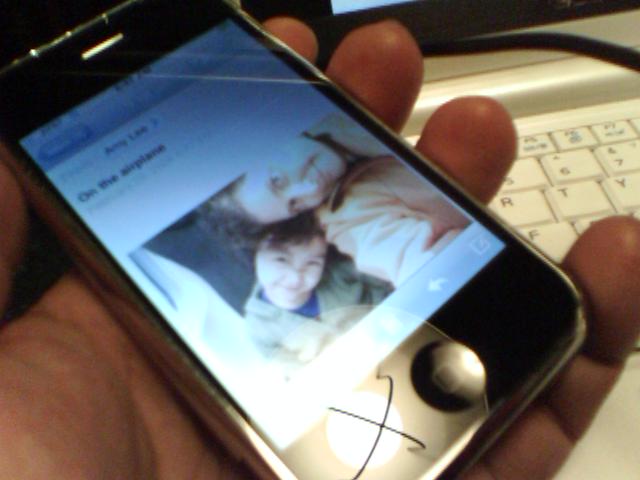 Amy and Cici boarded a United flight here at BWI bound for Monterey via LA a few minutes ago and sent me a photo from the cabin when they got seated. I have another hour to kill before my flight, which connects through SFO.
We're making a family outing out of my participation on a panel Monday morning at
Diamond Exchange
at
Pebble Beach
. The Exchange is an annual conference put on by Diamond Management & Technology Consultants.
This year's theme is behavioral economics to coincide with the release of MIT Media Lab buddy Dan Ariely's book
Predictably Irrational
. B.E. is a new (15-years-old) branch of economics that applies psychology to understanding how people make good or bad choices with their finances or anything else in life. I'm on a panel with execs from Allstate and McDonalds to talk about the challenges of implementing B.E. in business. It'll be exciting to hang out with the likes of
Alan Kay
, father of object-oriented programming and the laptop, and
Dan Bricklin
, co-inventor of the spreadsheet.
I left my 17" MacBook at the office in favor of going small and simple with the
ASUS Eee PC
and the
OLPC XO
on this trip. I have a
Tekkeon
3300 battery charged up to power either during the 7 1/2 hours flight time today.
- mike lee - bwi airport, baltimore