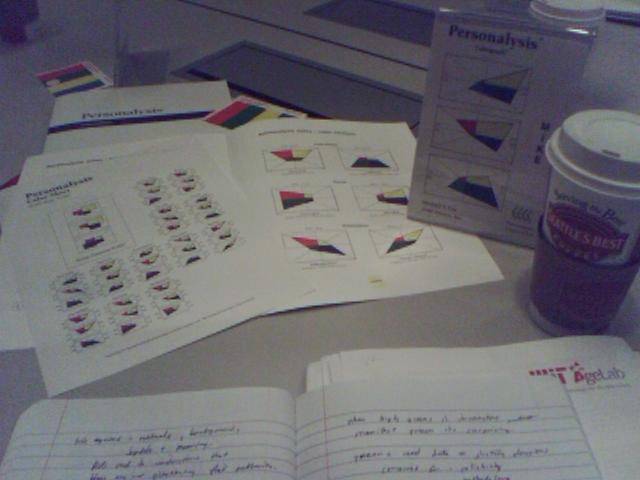 Our management team reviewed our individual
Personalysis
as a group today with our rep from our Organizational Learning & Performance Group. Personalysis is a personality test that gives you insights on how you approach your work and others, how you would like to approach it and what instincts drive you.
Your personal findings are supplied as a "Colorgraph" in a plexiglas frame you're supposed to display in your office. It was particularly interesting to see the gallery page of our entire management team's Colorgraphs.
Me in a nutshell: I like to explore and consult on multiple approaches to problems backed up by lots of information. I'm not heavily analytical or process oriented. I don't like being an authority figure or taskmaster.
- mike lee - washington, dc