WiiNag
Wed 07.16.08 5:33pm PDT
#22583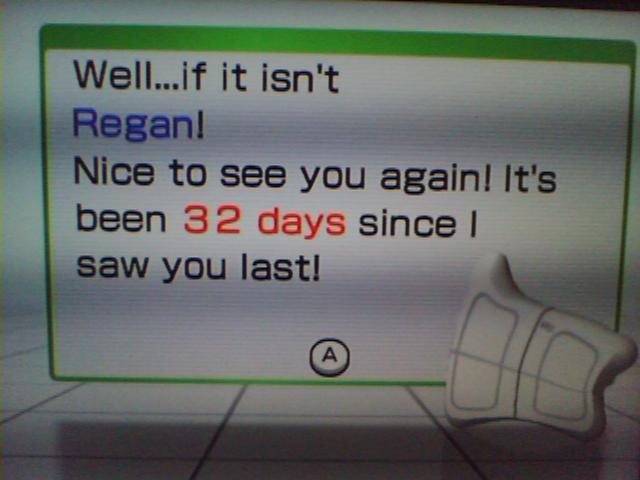 It's like that annoying friend. "Well, if it isn't Regan! Fancy meeting you here! Are you sure you didn't mean to put the WiiSports CD in? Isn't Bowling with your wrist more your speed?" At least it didn't ask me if I was holding something....
Five Guys FTW
Sat 07.12.08 9:25am PDT
#22576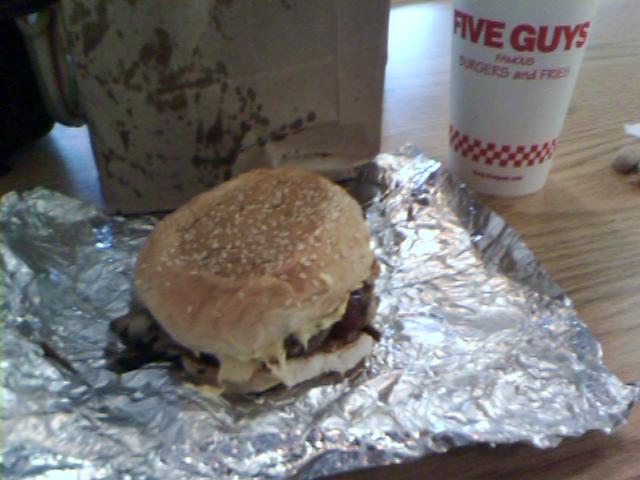 Next time, light mushrooms. I think I have more mushrooms than burger on this one.
Death by Sexy
Sat 06.28.08 9:05am PDT
#22554
Ticket plus Ticketmaster fees: 16 dollars. Metro fare plus parking at Franconia / Springfield ($4.50!): 10 dollars. Malibu and Coke: 8 dollars. Watching a coworker rock out on an instrument almost as big as he is: Priceless.
Doggles
Wed 06.25.08 4:05pm PDT
#22549
Aaaaaaaaagh.
Thu 06.19.08 7:55am PDT
#22544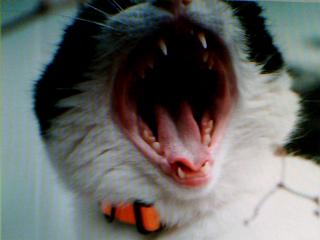 An added benefit of cat allergies: when the kitten manages to becrapify her cage so thoroughly that I end up having to throw a majority of the soft furnishings and toys out instead of washing them, I am exempt from a good percent of the smell as I clean since I can't breathe. Poor Disney, however, has a renewed hate on. I can't really blame her. On the plus side, the kitten's intestines kicked in.
New Home
Wed 06.11.08 8:29pm PDT
#22519
The brothers left for their new home earlier tonight. It'll be interesting to see if Queen Nikki does better with the little ones in her space than the Disney Princess did. In other news, the tortie passed the health landmark we were waiting for. And if you don't know what I'm referring to, I promise, it's better that way. Just know she's eminently more adoptable now. In a few weeks, she should be ready for a new home of her own.
Out Cold
Tue 06.10.08 9:41am PDT
#22514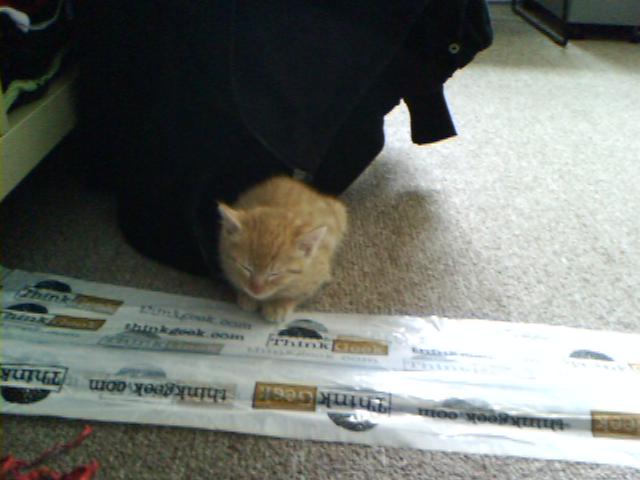 The two brothers accompanied me in to work today. They've played for like 3 hours straight with each other and the coworkers. Finally, a siesta.
Last Day at Best Friends
Thu 06.05.08 8:18pm PDT
#22489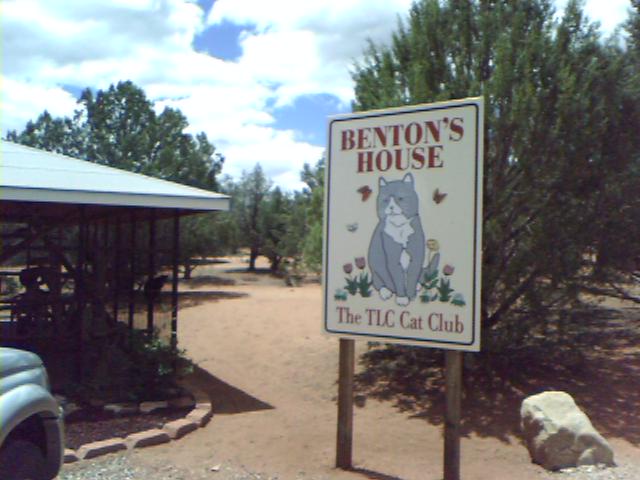 Spent all of today volunteering in Benton's House, the place for the special needs cats. It was all terribly sweet. Couple with neurological issues. A handful of partially paralyzed. At least one blind cat, whom I couldn't distinguish from the others shortly after he was pointed out to me. So many of them were so lovey. Very social. "Hey! Why are you cleaning that when you could be petting me?" And several who would hitch a ride whenever you knelt down. Tres cute.
Cat Cleaning
Wed 06.04.08 6:38pm PDT
#22484
Spent the day doing more mopping than I've done since I owned my condo. Scrubbing and cleaning and sweeping.... Best Friends is amazingly attentive to cleanliness, especially in the feline leukemia house, Casa del Calmar. Thought a picture of Vivian doing some of her own "cat cleaning" at the Colonel's Barracks was an appropriate illustration.
We're heeeeere...
Tue 06.03.08 5:03pm PDT
#22474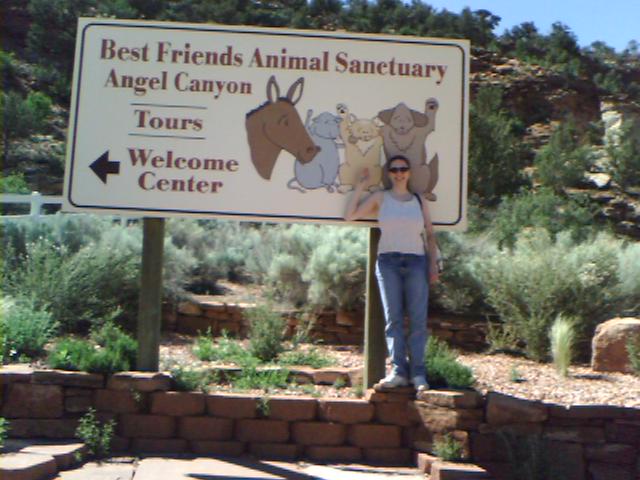 Pam and I pulled into
Best Friends Animal Sanctuary
about 10 minutes before the film and our tour. We're both smitten. She'll be volunteering with horses and dogs for the next two days, and I'll be with cats. Squee. Photos on Flickr when I can find a working open wireless connection.