First Leg of the Trip
Mon 06.02.08 10:13pm PDT
#22473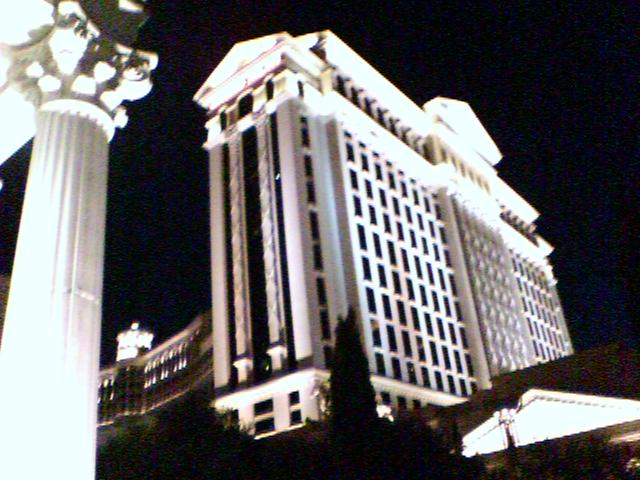 Got upgraded to a suite at Caesar's, and it's posh. Ventured out a bit, but not too far. Need sleep.
Kittenage Update
Sun 06.01.08 7:57pm PDT
#22472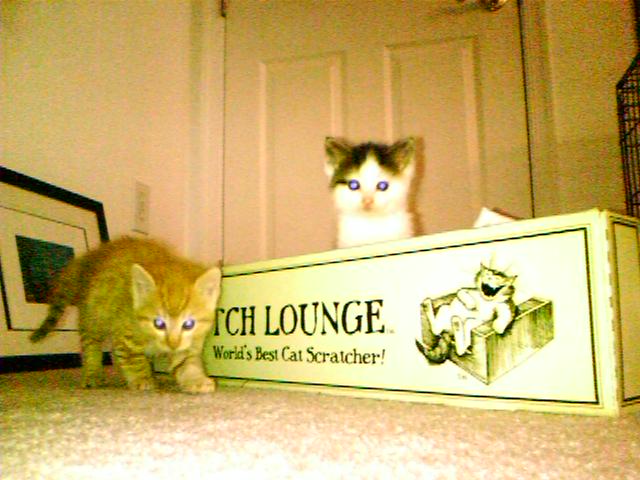 The little tortie is still in quarantine, but I dropped her brothers off with their babysitters for the next week. I've decided these guys have an at-will racial special ability called Take Me Home which makes all who encounter them make a Will Save. I've gone from having nobody want them to having them each adopted out three times over at this point. Which is wonderful. It's an embarassment of riches. Heartfelt thanks to all my friends who have offered a home or help or moral support. I know they'll end up someplace incredible with humans who love them, which is what this is all about. And I seem to have given myself a mortal wound while shaving, so I'm gonna go tend to that.
Kitten Attack!
Wed 05.28.08 2:13pm PDT
#22454
Today has been complicated. Mom and Dad called first thing to get me to come pick up the kittens -- 24 hours was enough for them. Plus, the littlest one, the tortie, was sick. So I came over, and we took her to a local vet. The assistant gave her a teeny kitten enema and was bitten as her reward. (I would want to bite somebody giving me an enema, too.) Course, we don't know what all sorts of nasties these kittens have, so now she's quarantined at the clinic for ten days. And $400 (which was the amazing discount rate... you don't want to see what it would have cost if this were a pet cat). Mom calls around a few more places, and finally finds one place with space in their foster program -- the Fairfax County Animal Shelter. I drive over there with the two in tow, start filling out the paperwork, and then they realize I'm not eligible to place them there, because I'm technically in Prince William County. Which, apparently, has the same sort of program. I try calling them, but their phone system hangs up on you after transferring you to the operator. So I drive to the Prince William Animal Shelter, and they tell me that their foster program is full up. They'd end up putting them down if I surrendered them, because they're too young to adopt out. So. I went back out to the car and had a good long cry. Took the pair back to my house, and contacted one of the other folks who volunteered at the feral house in Oakton, and she volunteered to take them next week while I'm on vacation. Hallelujah! So I think everything is solved now, except for their permanent homes. Anybody in the D.C. area want a kitten in July (once I can get them fixed)?
Surprise Kittens
Sun 05.25.08 9:17am PDT
#22444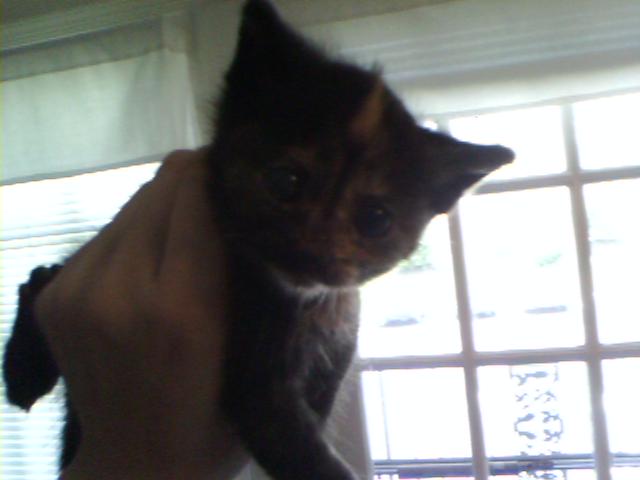 Went to feed the ferals last night and one of them had three kittens in tow. Agh! Crap. That's what TNR is supposed to prevent. They weren't scared of humans, so I scooped them up and a local rescuer loaned me a cage to plunk them in. This tortie is the tiniest. She seems to be the only one still interested in milk. And the one with the loudest cry at 3 a.m. See the Flickr stream for more:
www.flickr.com/photos/regansbox
.
Make Me a Hard Copy Right There
Thu 05.22.08 10:04pm PDT
#22439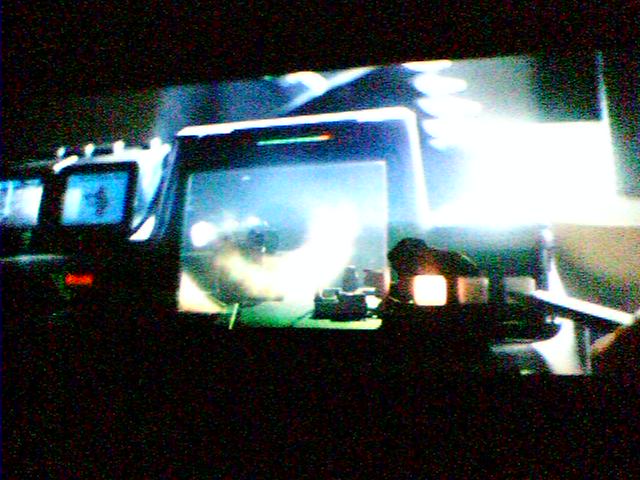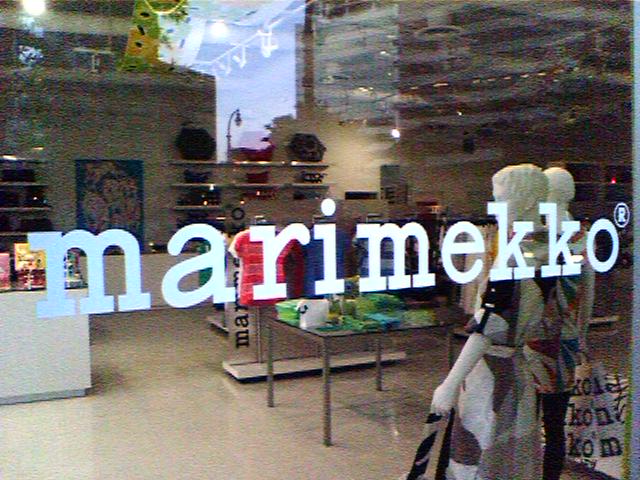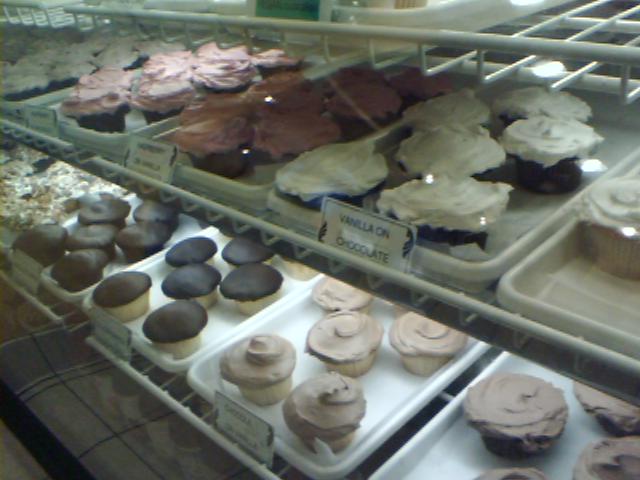 Headed out to previously photography-free Downtown Silver Spring tonight to catch AFI's last showing of Blade Runner on the big screen. I left work in time to browse Marimekko. So excited they have a local shop now. Note the photo from *outside* the store. The shop hours are wrong on the web site; they close an hour earlier than it claims. So I ended up with an hour to kill. Turns out there's a Cake Love there. Stopped in to try their cupcakes (after zipping up my jacket so as not to reveal my new Charm City Cakes shirt), and the girl behind the counter commented on how she loved ThinkGeek. "I'm at that site all the time. I love their t-shirts." Yaaay. So I revealed my secret identity, and had the best reaction yet to my Moo cards. I gave her the card with the caffeine molecule on it. "That's my shirt!" she squeaked. So that made the evening worthwhile, even before I got to see Blade Runner with extra bits on the big screen. ;)
Charm City Cakes
Wed 05.21.08 5:30pm PDT
#22435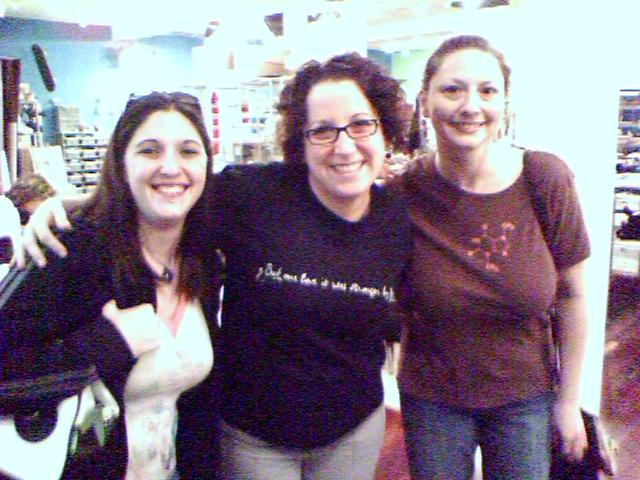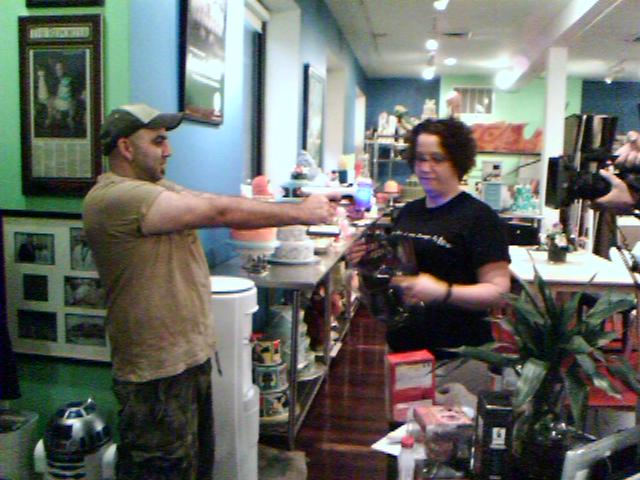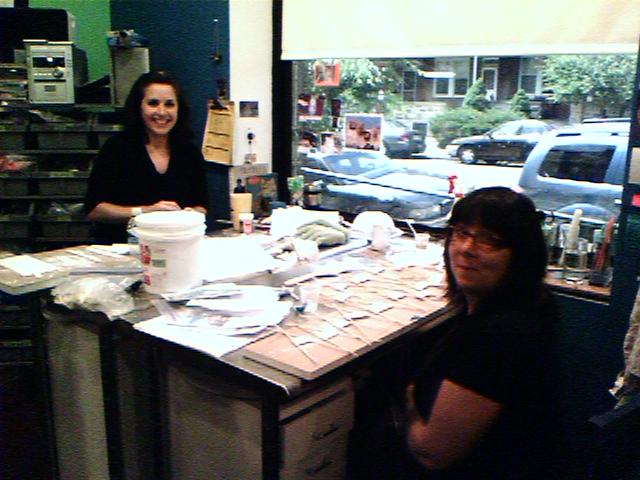 So Jen wrote Mary Alice at Charm City Cakes to find out if we could order a cake for work's 10th anniversary (next August). Several conversations later, and we're headed up there for a visit. Squee! Proof: Andrea and me with Mary Alice, Duff threatening Mary Alice with a fog blaster, and a shot of Elena (yaaay! cats!) and Erica at work. We felt really honored to be invited up; now it's their turn to come check out our HQ. ;)
Tea Together
Sat 05.17.08 12:15pm PDT
#22421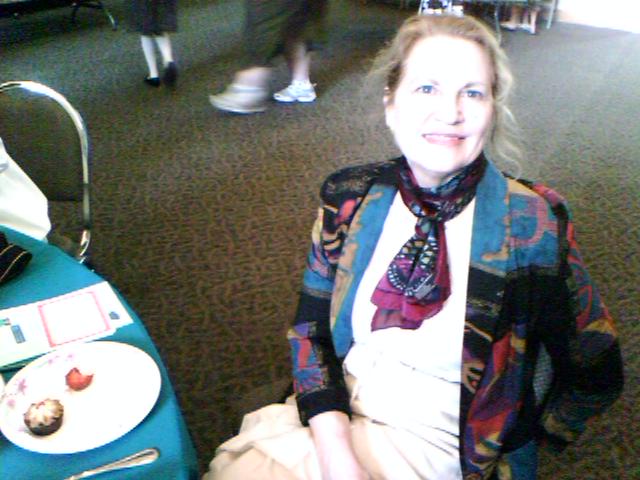 Mom invited me to an afternoon tea at a local church today. We had fun. ;)
Fauxtess Nomcakes
Thu 05.15.08 6:10pm PDT
#22410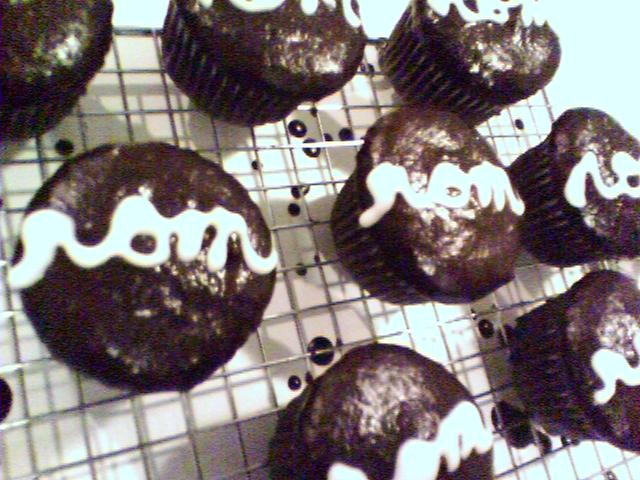 Made some cupcakes for tomorrow's cookout with leftover buttercream. Nom nom nom.
This Year's Balcony
Wed 05.14.08 6:17pm PDT
#22401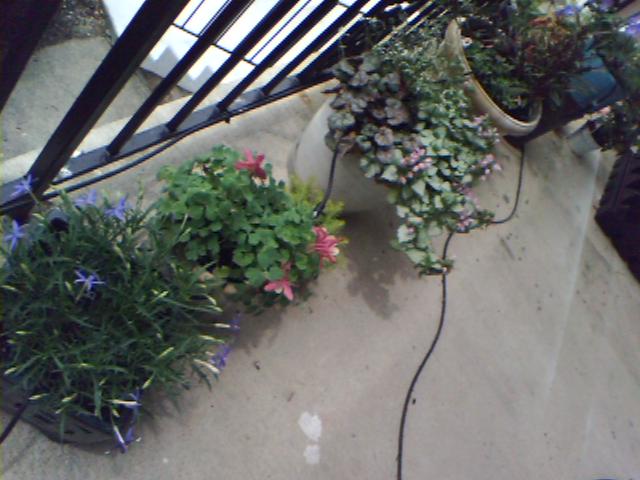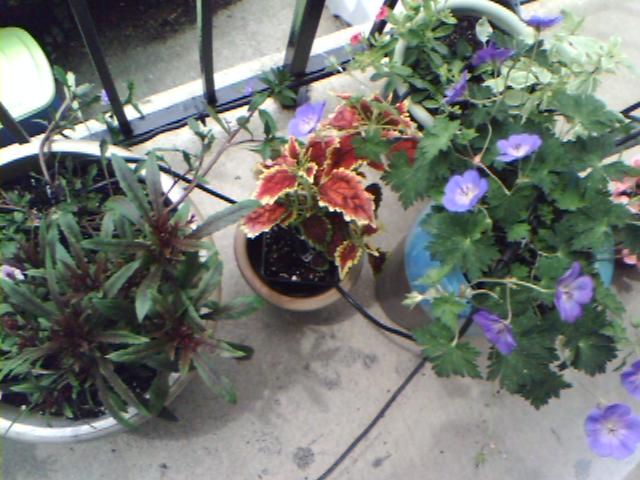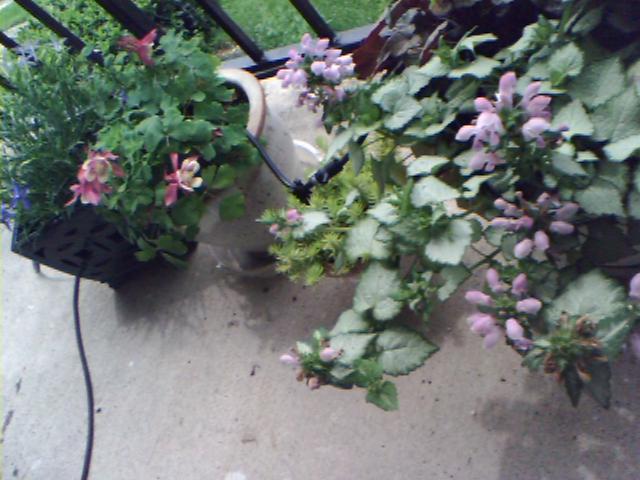 Here's a shot of this year's flora before some of it decides it would rather kill itself than live on my balcony. The Proven Winners / Selections rundown with their PW names (the following are links... if you don't see them, you're probably reading my screenscraped feed... hit http://hiptop.bedope.com/regan/ if you want the links):
Angelina Sedum
,
Beth's Blue
,
Diamond Frost
(which I had luck with last year),
Dolce Mocha Mint
(which sounds like a Starbucks order),
El Brighto Coleus
,
Karalee Petite Pink
,
New Wonder
,
Pesto Perpetuo
(a basil),
Pink Chablis
,
Pagoda Rose and Ivory
,
Superbells Cherry Blossom
, and
Superbells Dreamsicle
.
For those curious...
Thu 05.08.08 4:02pm PDT
#22380
I still feed the ferals almost every night. Two of them need hypoallergenic food which their other caretaker doesn't currently provide, so I come out and give em a little of the good stuff. The two affected (Sundae and the Tortie) seem particularly taken with the food, which I figure is a good sign. McNugget says in a tiny little mew that he could do without it. ;)