Goodbye, hnfolks...
Sun 10.26.08 1:40pm PDT
#23160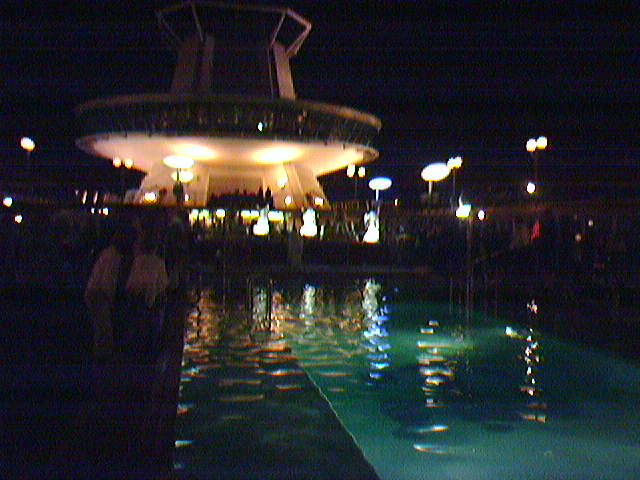 Wow. Didn't realize I'd had this phone 3.5 years now (one of the first photos, taken on a cruise the spring of 2005). Moved on to the G1, so this is it for me. It's been fun; I'll miss the old-timers. This e-mail address goes the way of the Sidekick so y'all can catch me at regansbox at gmail if you wanna chat.
LJ-readers and ravery dot com folks, just ignore this. ;)
Have I mentioned recently...
Sat 10.18.08 7:54am PDT
#23111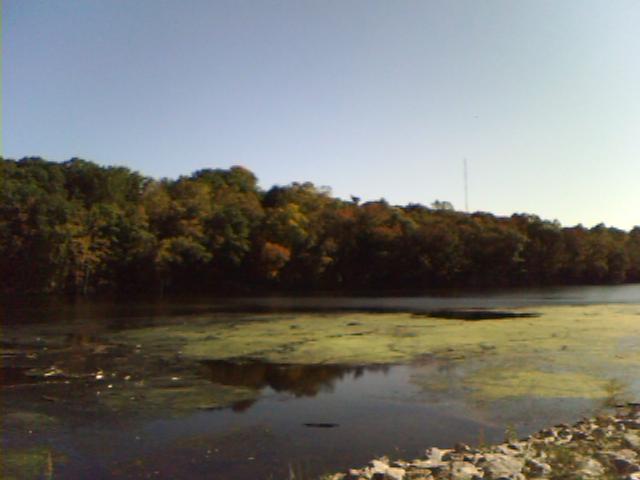 How much I love where I live? Even with an algae bloom, it's freakin gorgeous.
Not me
Thu 10.16.08 6:11am PDT
#23103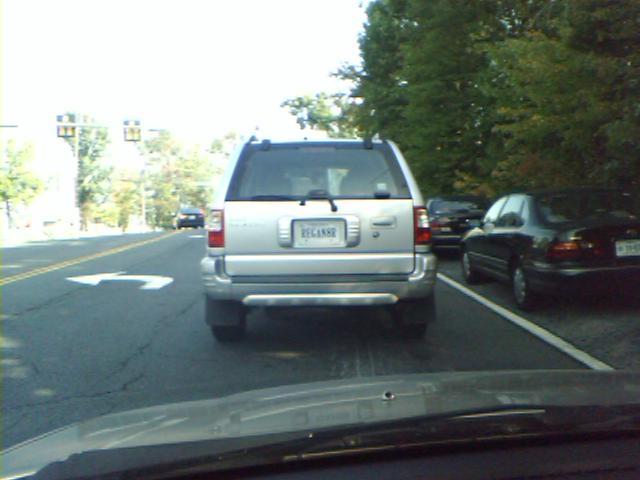 As seen on my way to work yesterday. Picture's a little fuzzy, but you can make out the vanity plates at full size.
Steampunk Desktop
Tue 09.30.08 8:29am PDT
#22988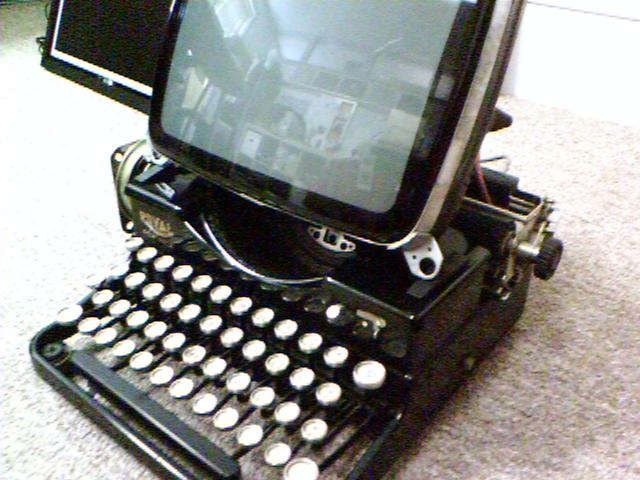 Even though it doesn't work, I'd like to point out how completely and entirely this contraption made by my officemate rocks.
Occoquan Craft Fair
Sun 09.28.08 11:30am PDT
#22968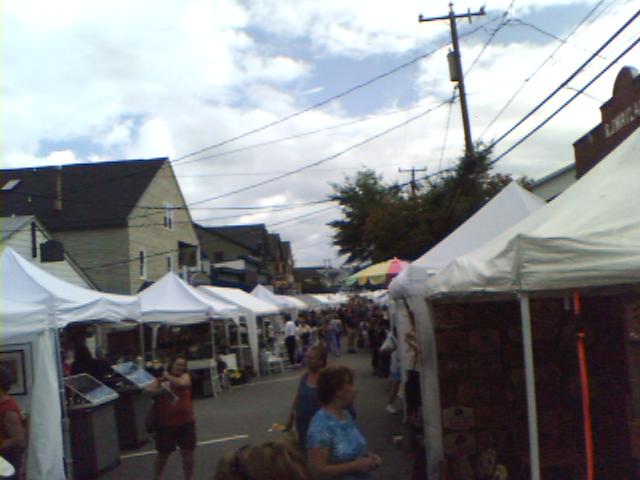 Stayed home from the festival today to attend the Occoquan Craft Fair. Hint: your marketing isn't very good if the way someone who lives 1/4 mile from the site finds out it's going on is because her usual way to the highway is blocked off. Lots of cute stuff, but I wasn't in a cute mood today.
Utz Cheese Curls
Thu 09.25.08 11:04am PDT
#22940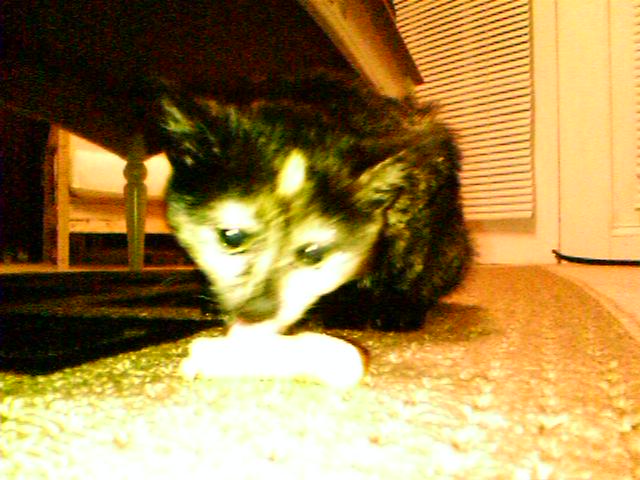 They rock. According to the kitteh. She spent like 20 minutes licking the yellow off before she left me the soggy corn puff. In other news, she's adopted!!! She's still hanging out with me until her furever home gets ready. So I get some final kitten snuggling in before Disney's house returns to normal.
Tast (y / eless)
Fri 09.19.08 10:49pm PDT
#22901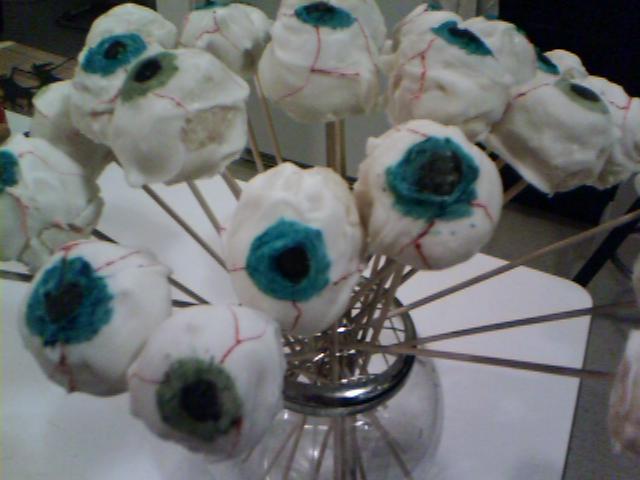 I had all the ingredients for cake balls, and on the drive home tonight I knew what I was going to do with them. I present -- eyeball on a stake. Yes, I normally can't stomach eye things, but I soldiered through for the joke. If you're going to be at the festival Saturday, I'll be dropping them off in the morning at the Pyrate encampment, if they'll have them. Feel free to drop by and snag one.
Puppytriloquism
Tue 09.16.08 4:49pm PDT
#22868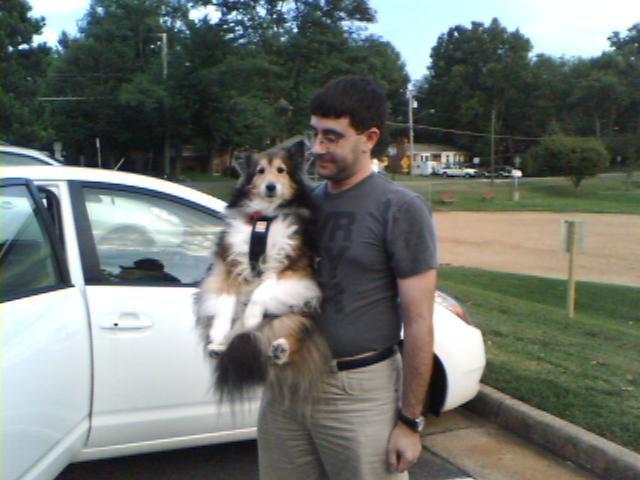 This ventriloquism puppet is very realistic, eh? It's even more impressive to watch Chris throw his bark. (Okay. It's Aramis and Chris getting in their new Prius after work.)
8-Bit Tie Cake
Fri 09.12.08 7:43am PDT
#22826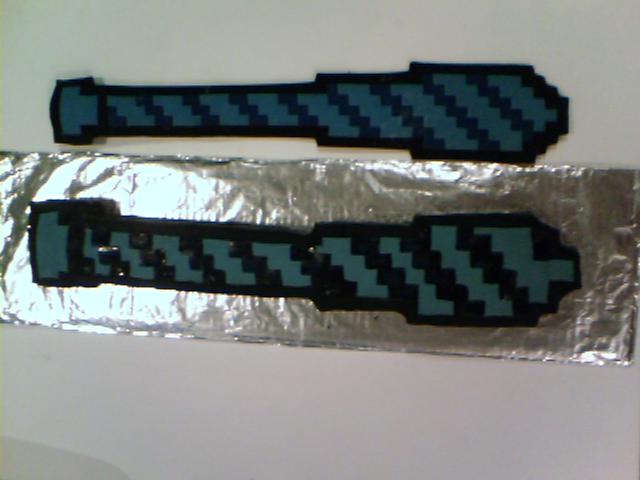 My first major fondant experience. Not exact, but not terrible either. Lessons learned: when applying fondant, do not wait to smooth it. It took me long enough to apply the black ribbon to the edge that by the time I got back around to where I'd started, it'd already dried. Fortunately, I had it mostly as intended already. Probably this wouldn't have been a problem if I'd rolled all my fondant at once, but I have a tiny kitchen.
I take it back!
Sat 09.06.08 9:30am PDT
#22763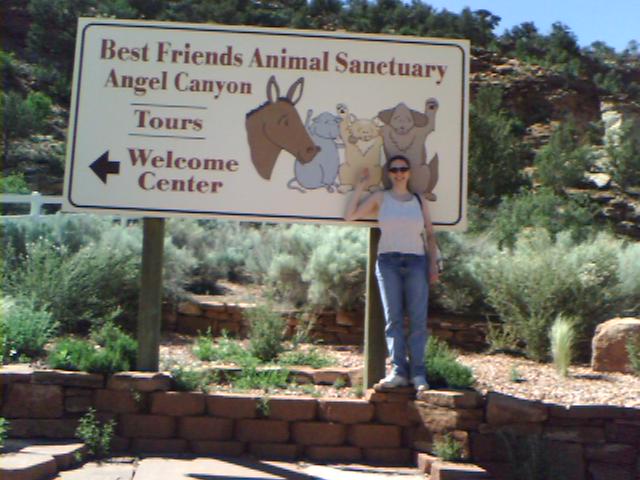 The Dogtown preview I saw focused on the sensationalism of the Michael Vick dogs' situation, so I characterized the episode unfairly. Having seen it in its entire two-hour intended format, it's completely in line with Best Friends's "All the Good News" philosophy, focusing on moving forward in these dogs lives, even more than the last season's episodes, I'd say. Plus, Best Friends is doing a bit of communication in the breaks about what they do as a whole. Yay. Five stars. The series reminded me how much I can't wait until my next vacation so I can go volunteer at Best Friends again.