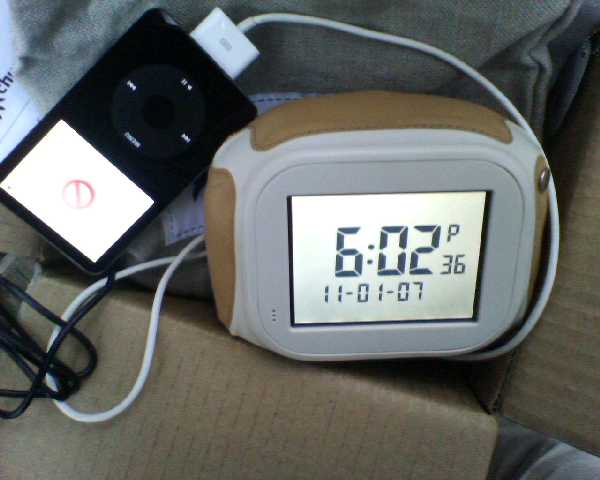 A box that left a factory in Shenzen, China last week arrived on my doorstep today. In it was the
Chumby
I've been waiting for a year for it to come on the market.
Chumby is sort of like an alarm clock on steriods with a color touch screen, WiFi and rich media software widgets. Pictured here is the beginning of the unboxing, which I did on my back porch. Since there's WiFi all around the house, I did the activation outside too with the help of an extension cord and my iPhone to do the web account activation steps.
The
charms
designed by
Susan Kare
can been seen here. Susan designed the original Macintosh bitmap icons and user interface in the mid 80s.
The rest of the unboxing photos are in a set on
Flickr
.
Not only is the Chumby happily displaying the time and family photos in my kitchen, I've deployed
Virtual Chumby
on TypePad and Facebook so people can see what's on screen at any time.
Three cheers for Chumby!
- mike lee - wheaton, md