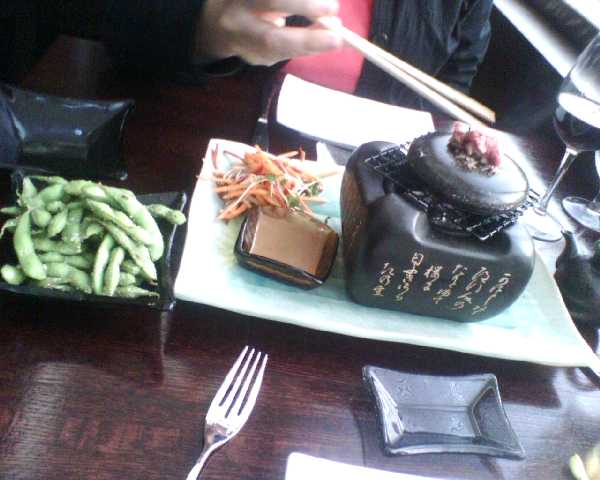 The first pic is of Eleanora and I after lunch at the
Green Turtle
. She's back in town for a few days this week to close out her projects after several weeks working off site in Arizona where she has relocated. She has been with the company for 10 years and decided in our recent reorganization not to reapply for a job. She's understandably excited about rebooting her life.
I have one more person from my prior team to see off this week and then I can mentally declare closure to the workplace circus of the last two years.
Amy and I went to dinner tonight at
Zengo
for my birthday. Pictured are our kobe beef appetizer cooked on hot stone and my teriyaki glazed salmon on peruvian corn. Fabulous...
- mike lee - washington, dc