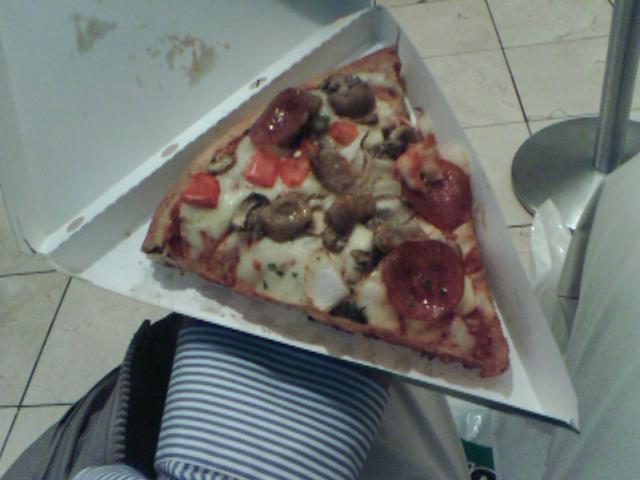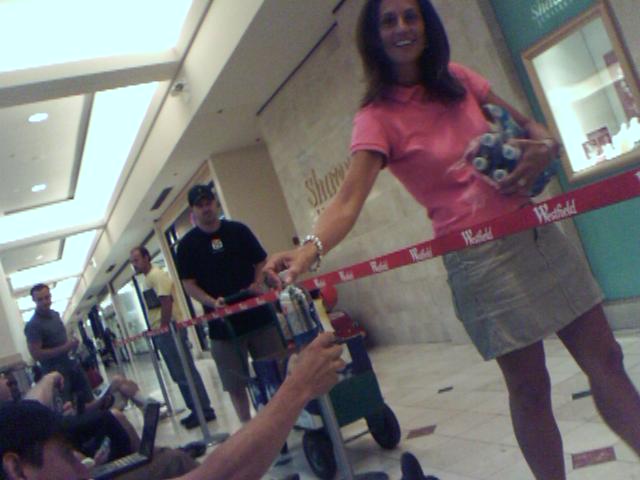 Just as I was finishing a late lunch of pizza, the Apple Store put up decals saying, "World Premiere Tonight at 6 p.m." and covered all the windows with black vinyl curtains.
Pouya Dianat, a photographer from the Washington Post is here to cover the premiere. He's bristling with long white Canon lenses. I asked him why his
boss
wasn't here in line with me.
MikePop IM'd me to point out that this is really
Steve's Friday
given that Pixar's Ratatouille is opening tonight too. Let the millions of dollars roll in!
- mike lee - just under 2 hours to go