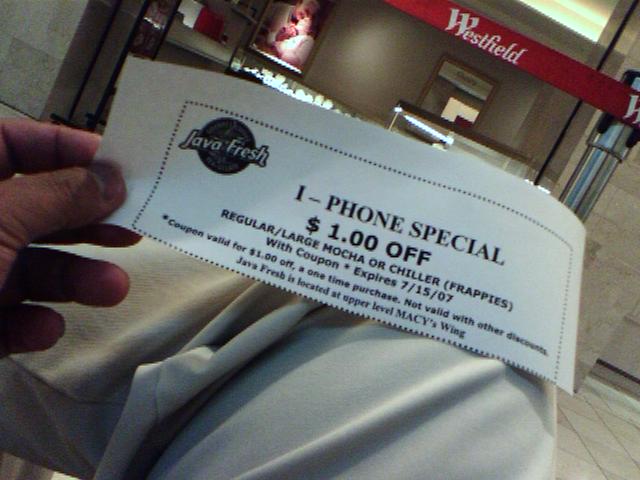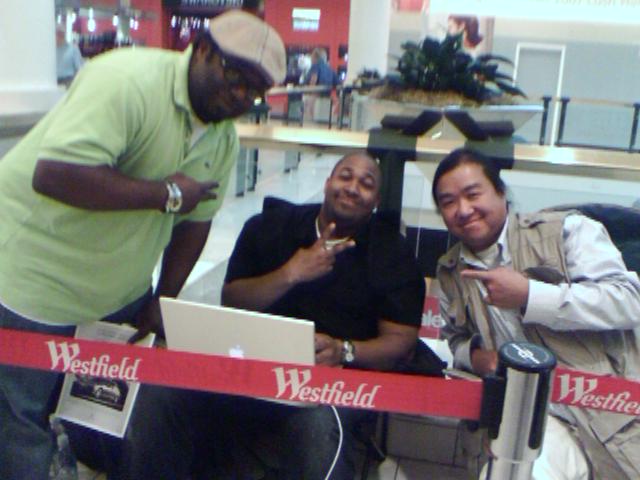 Thomas Vanderwal
, the father of the term
folksonomy
, stopped by to say hi. He was running an errand to the mall and is not buying an iPhone right away. We had a great chat to catch up on our projects. He's travelling the world consulting on social media.
An Apple staffer has been handing out bottled water and a lady from Java Fresh just gave out $1.00 off coupons. There's a steady stream of people asking what the line is for. 100 people in front of the Apple Store all facing a giant iPhone monolith. It's amazing that they can't figure it out.
A lady just offered to take our picture. I'm pictured with Steve and Ed as we proudly represent the tech geek dads of Montgomery County.
- mike lee - just about five hours to go here at montgomery mall