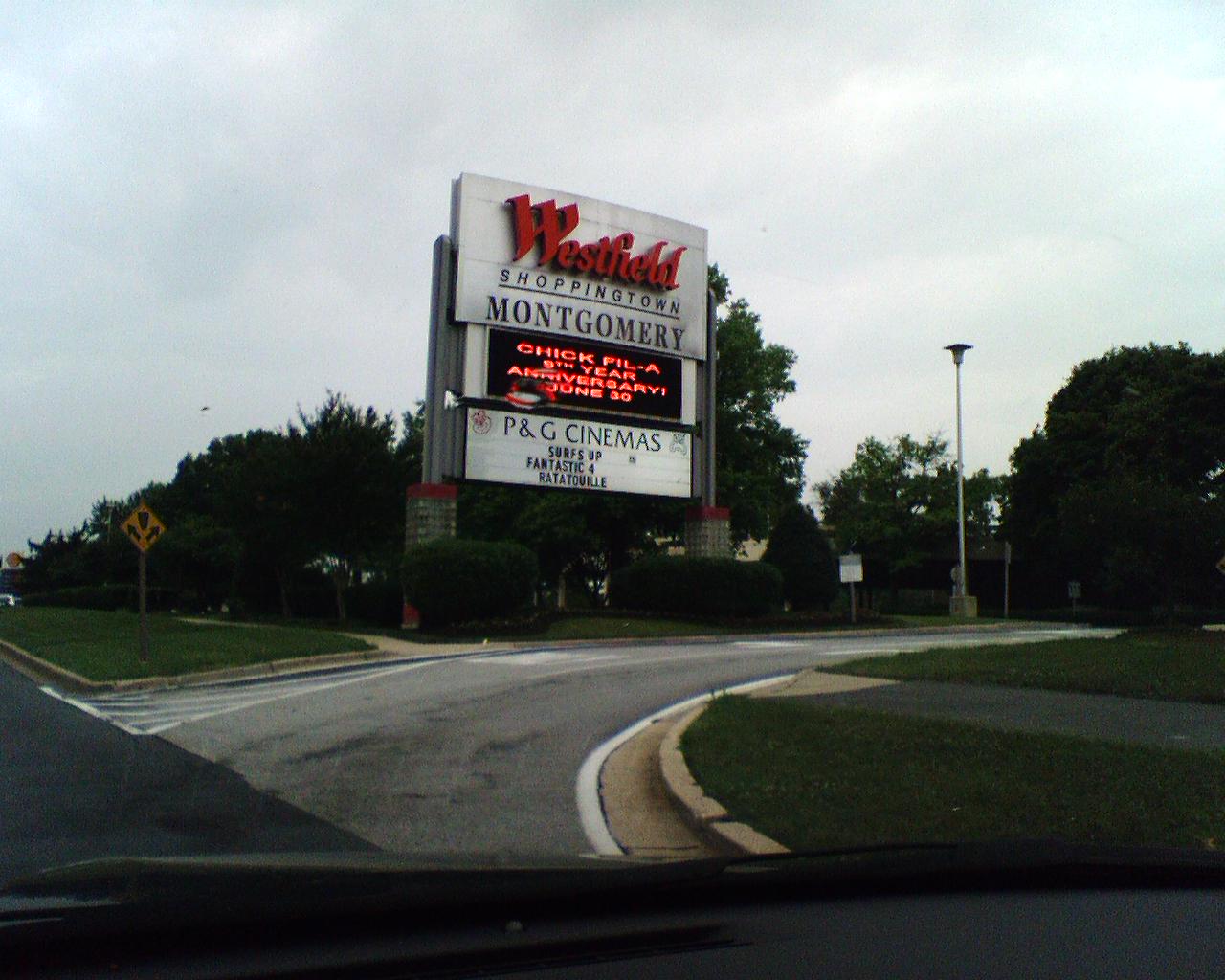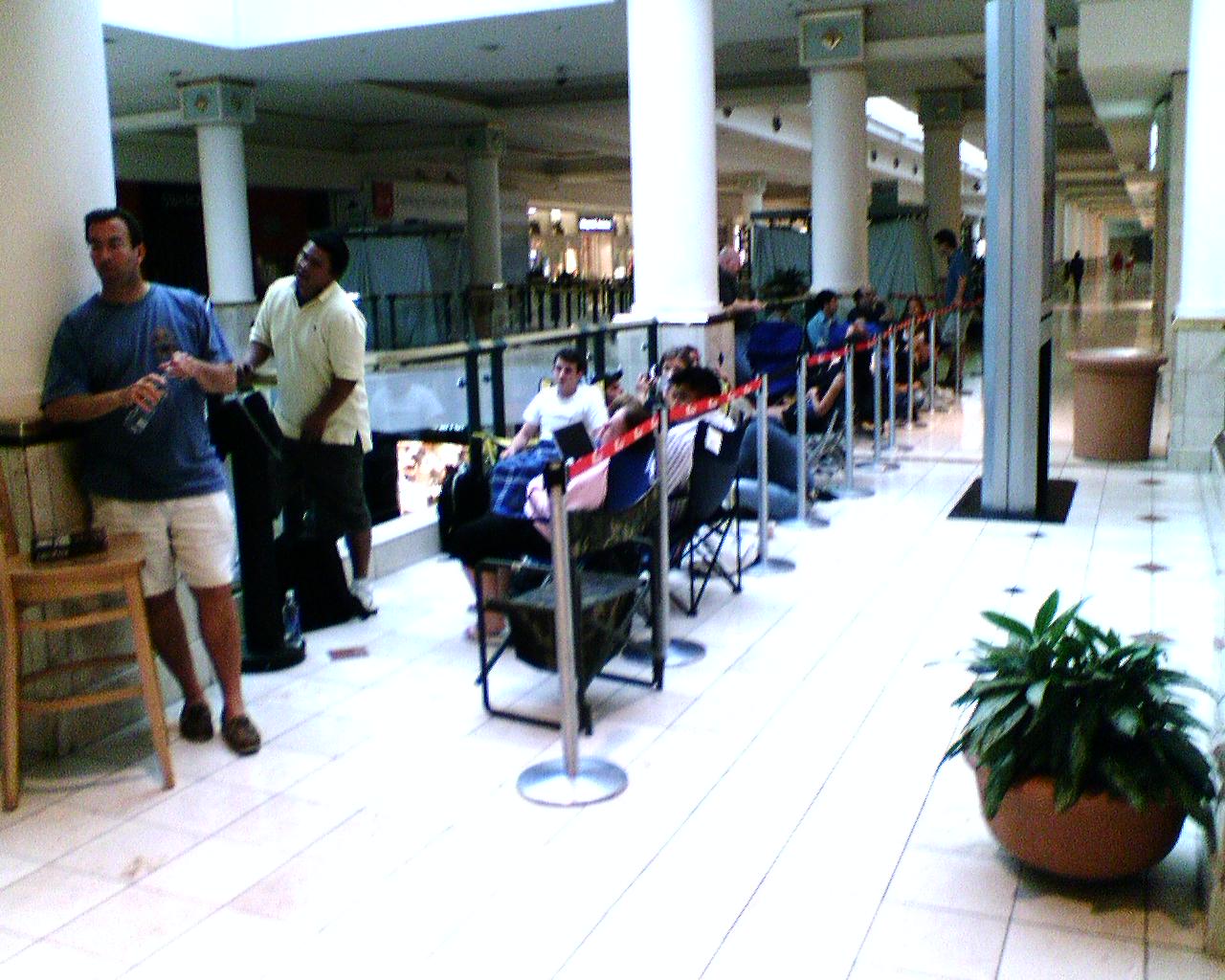 Well I'm definitely no
Greg Packer
as I sit here in the air conditioned
Montgomery Mall
about 25th in the
iPhone
line in front of the Apple Store.
I got here at about 9:15 and stores opened at 10. The mall perimeter doors were apparently unlocked at 7am and a group of about 15 high school and college students who had camped out in the parking lot all night marched in to start the line.
There are two security guards in front of the Apple Store who got on my case for taking pictures. Whatever.
I'll be moblogging all day, so check back.
- mike lee - 7 hours to go before I buy my iphone here at montgomery mall