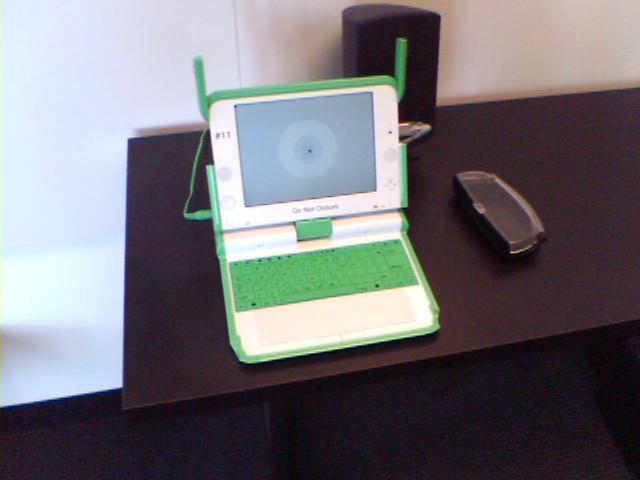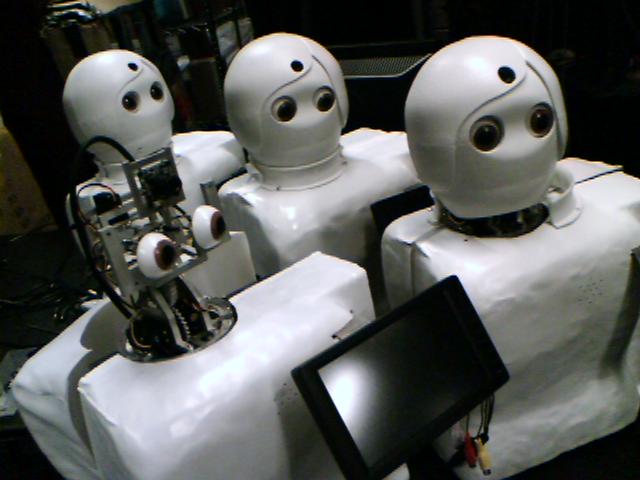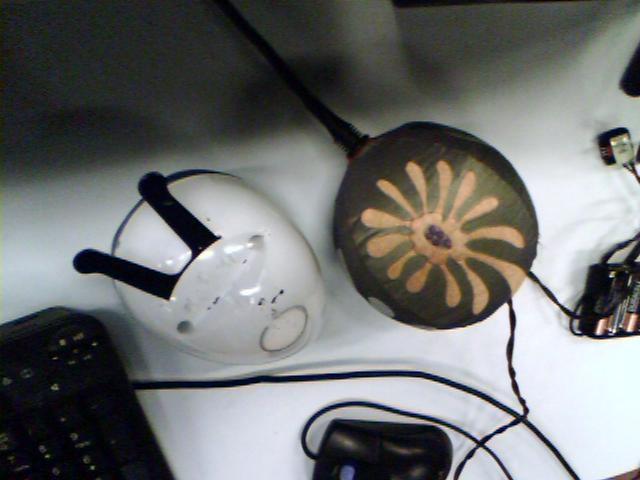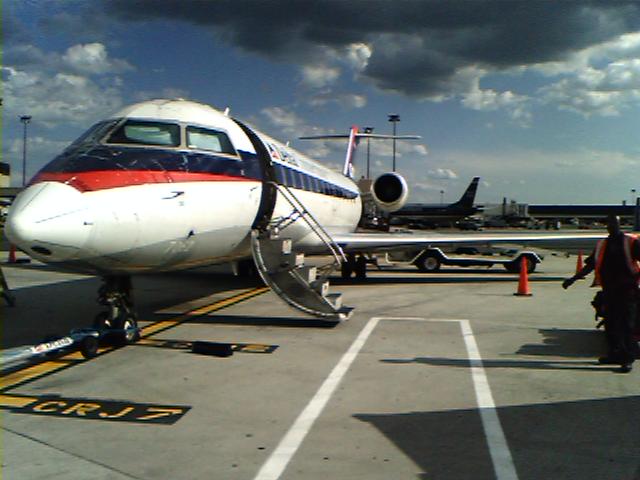 Where my visit to the Media Lab earlier this month closed the loop on conversations started 14 months ago, today's visit was to set a firm stage for the future. Our CIO and my boss are the executive sponsors of our relationship of the lab and they were here today to kick off conversation on research collaborations. Pictured here are some snaps from our tour.
We started the morning with a quick visit to the One Laptop per Child Foundation to check in on their progress. SJ Klein answered our questions and demoed the latest hardware.
Cory Kidd in the Robotic Life group is a week away from placing his diet coach robots into homes for field trials.
I'm mugging with Jack Driscoll, Editor-in-residence at Media Lab and founder of the Silver Stringers, a group of senior citizen journalists that has been publishing an online newspaper for 11 years.
Hugh Herr gave us another overview of his human augmentation work in the biomechatronics lab. He described the next version of his powered prosthetic ankle.
Some of Tod Machover's students demonstrated their research in advanced digital musical instruments. Shown here are two of his classic instruments for kids.
After many thank yous and with pages of notes and lists of action items my colleagues headed their separate ways. I taxied back alone to the airport to catch my Delta Connection Comair CJ150.
More photos on
Flickr
.
- mike lee - cambridge, ma