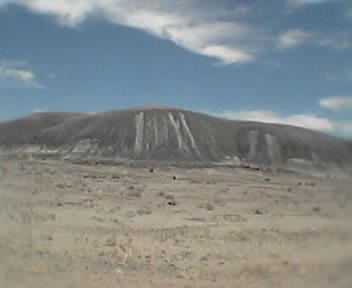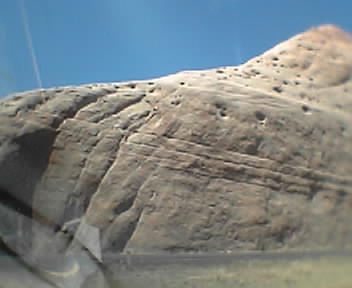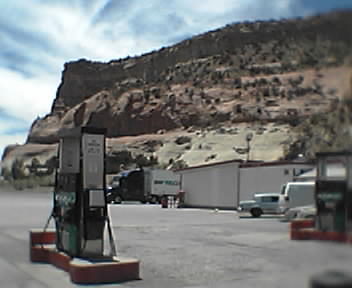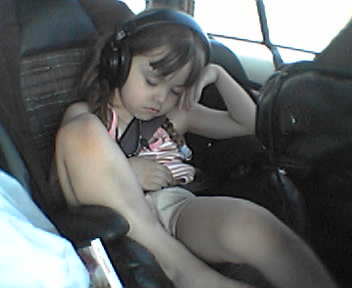 I'm actually posting these the day after we got back. The northern route back to TX ended up taking 21 hrs. Many complaints about the trip thru the texas panhandle. Namely when I got a speeding tickets for doing 78 in a 65. Oh well.
We did stop by a dinosaur museum/painted desert/petrified forest attraction off I-40. Many pics of abbie and the metal dinosaurs!! She had a blast. We bought crystalized rocks and fossils and stuff from the gift shop, then hid them close by and had abbie magically turn up the coolest rocks on her scavange for fossils in the desert. Lots of fun. A couple of pics of new mexico landscape. One pic of abbie crashed out watching fairly odd parents. The final pic is of some clouds that look like a few jellyfish on the move.
Photo blogging this trip really added something to the experince. Ill have to do it again.
Thanks to mike for such a fantastic service.