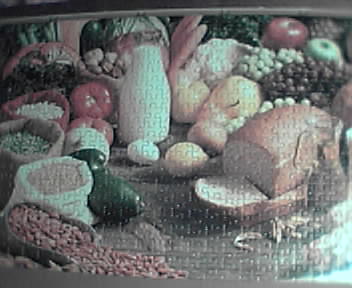 I misplaced the camera attachment for like a month... But my nes found it. Sweet!!
I found out about the sidekick II... I'm hyped because I'm gonna get one as soon as they are out.
Ok so these pics... Hahah... Abbie started this ugly ass 500 piece puzzle. She feel asleep... And 3 hours later... Taa daa!! Nes and I finished the bastard.
Damn... It sure is ugly!