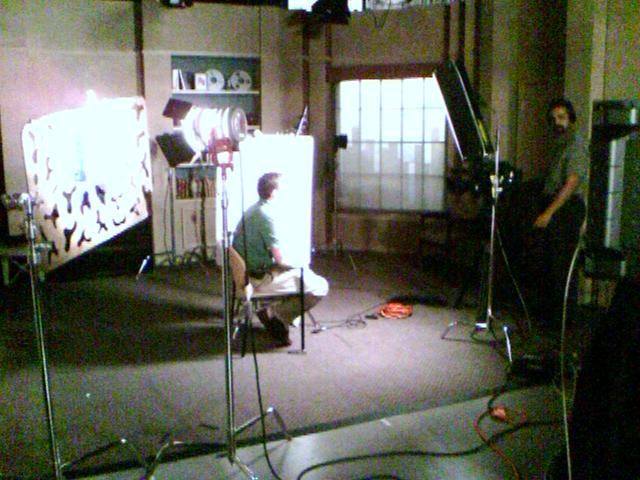 Here pictured are the taping of a farewell video for Dawn, our division's CEO, who is leaving in mid-September, and last lunch with Michael (center of second pic with colleague Denise), one of my direct reports.
In the video, I offered a quick thank you to Dawn for personally sponsoring the 24-hour moblog-a-thon for charity I did here on Hiptop Nation a few years ago. I reminded her that she said she sponsored me as a way of learning what blog was about. I said it's a rare leader that takes the time to probe the edges of her awareness for new trends.
Michael was downsized out in our recent reorganization and moves on to another smaller non-profit after 19 years working here. Though I have only been his manager for a little over two years, he's the type of person that leaves indelible good memories because of his good humor and depth of perspective on life. It's good to know he's going to be three Metro stops away when he starts his new job in September.
I'm pretty whipped from dismantling a team of 16, reapplying for my own job and holding an unrelenting project load. I'm looking forward to some normalcy next month.
- mike lee - washington, dc