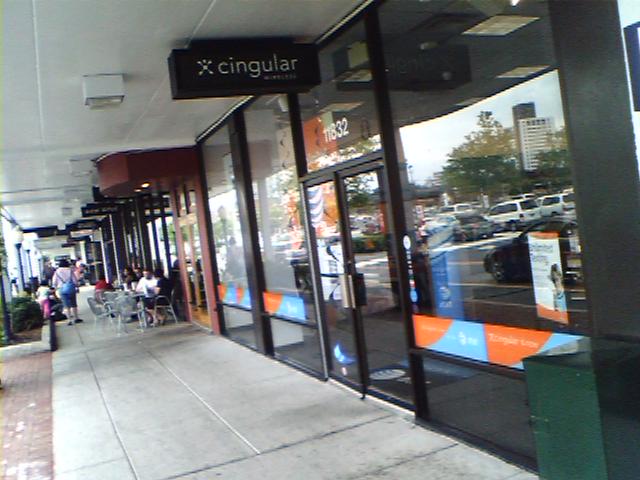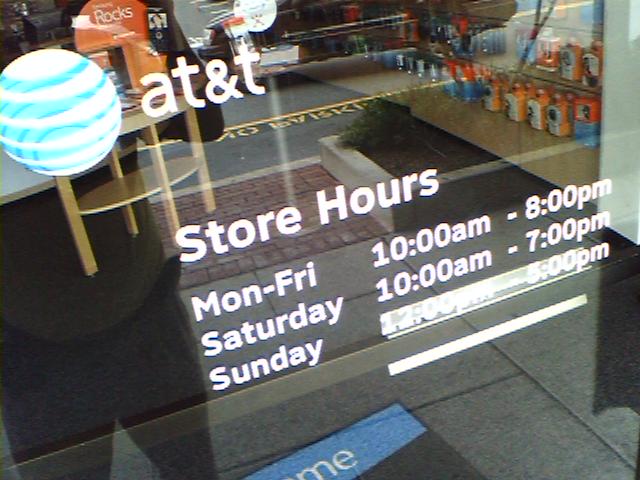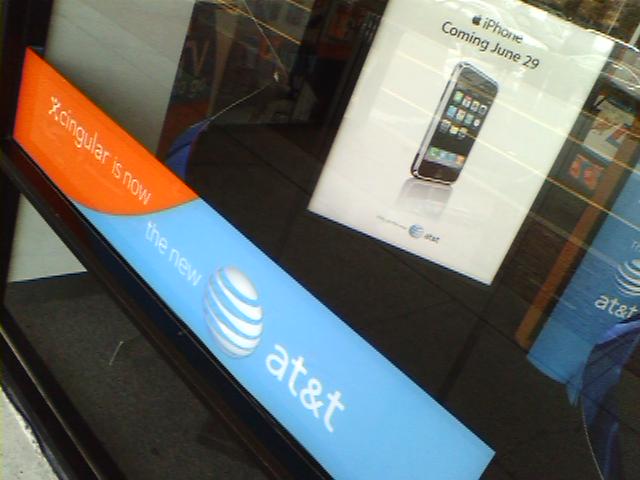 Steve Jobs reportedly
said
that the best way to get an
iPhone
is to avoid the mobs at the Apple Stores by going to an
AT&T/Cingular
store at 6pm on June 29th. Even with 170 Apple and 1,800 AT&T stores, everyone is predicting long lines of
geeks
camping out
to avoid the
shortage
that is sure to follow.
My current plan is to go into work that day to attend a staff meeting until noon and then head out to the
AT&T store on Rockville Pike
(pictured) across from White Flint Mall in North Bethesda, MD. That's the location closest to my house. There's plenty of parking, and some of the stores nearby should have restrooms and food to buy. Now I need to find another crazy person to go with me.
- mike lee