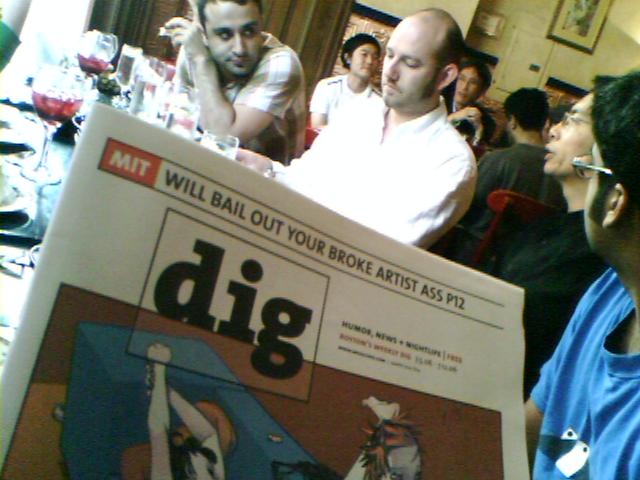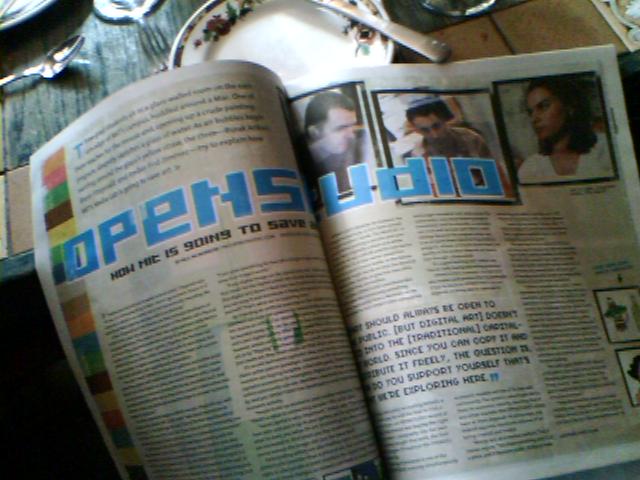 After the presentations this morning and the board meeting, I sat with students and grad students in the Robotic Life Group and the Physical Language Workshop to hear project updates. Some photos will gradually appear on
Flickr
between now and the weekend.
At 3:30, Professor Maeda lead a group of students and sponsors on a walk down Newbury Street on our way to a tapas dinner at
Tapeo
.
I stopped in the T-mobile store to pick up the new Sidekick 3 leather holster. It fits loosely like it's supposed to accomodate the slightly larger Sidekick 2. I like the new magnetic clasp.
And I couldn't miss all the displays in the Niketown store for the
Nike+iPod
system just released today. I bought the black Air Moire shoe and wireless kit to try out.
At the restaurant, we were passing around this week's Boston Dig paper which features an article on the OpenStudio project. I love the headline above the paper's masthead.
- mike lee - boston