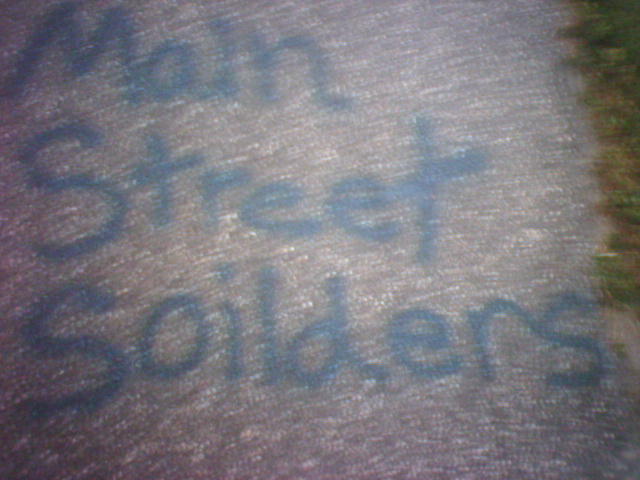 Dear person with spray can,
When choosing a name for your "gang," please consult your dictionary for proper spelling.
Actually, there has been quite an increase of graffiti (all in the style of this picture, nothing artistic unfortunately) in certain parts of town this summer. I'd pick up a can of black paint to spray over stuff like this while walking my dog late at night, but I know I'd be the one to get busted.
// mikepop via hiptop * AIM: drjellyfish