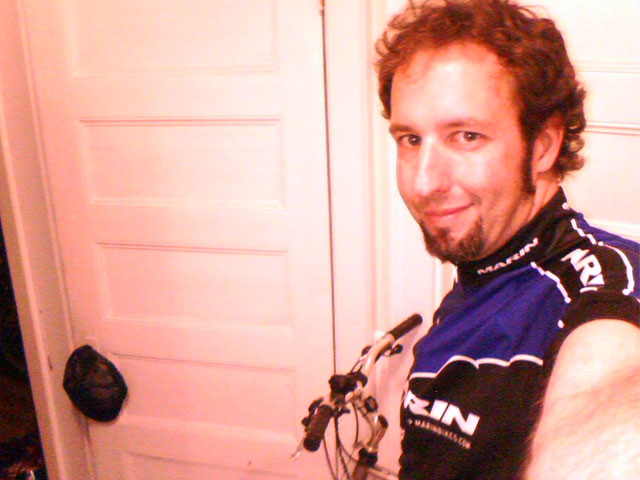 Thanks to all the hiptoperati and sidekickers who have pledged their support for my Trek Across Maine so far. I am just about all packed up and ready as I'll ever be.
I'll be blogging live from the 180-mile trail as time and circumstances and phone charging permits. From the mountains to the sea I imagine I'll find a few scenic shots. I am looking forward to a good ride and meeting some good folks.
Here are each day's route maps
, in case anyone wants to play along at home.Note the mountain on Day 1 - they try to kill us off as early as possible! :)
Thanks again to all who have donated to the American Lung Associate in support.
If you would like to pledge me, there is still time
! My goal is to raise $1,000 and I am falling just a bit short.
Thanks also to my family for being supportive while I trained/prepared/kept dragging them back to the bike store for more stuff.
Also thanks to the fine folks at
Marin Bikes
for sending along a bike jersey to support my ride (also for making the bike I've been riding for many years).
See you on the road!