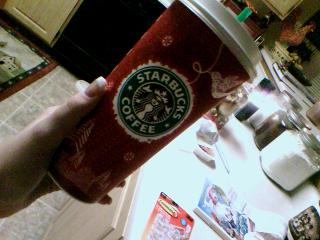 Drew'Skii. . . Finally your backkkk =] Myehhhh ;)
I wento petsmart yesterday to qet a new collar for the rat ( haha ] annd I saw these 2 birds andd it looked like they were kissin'. . It was cute Then they had the lil doqqy hotel annd all the dogs were in the playroom thinq..
Put a hello kitty sticker on my kick. 'Cuz she's the shittt =]
Had 2 take some pics of my retarded self todaaaaay..
Had a peppermint white chocolate mocha.. Try it =] itsz fucken bOmb; promise.
That qum is qoooooood
&& we qot frosty the snowmaaaaaaaan =] I'm excited 2 watch it haha
I'm jealous 'cuz Carmz qot a shitload of YanYan =[ haha
|| iTSz BRiTTANy BiTCH ||™