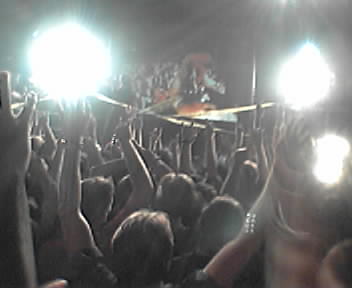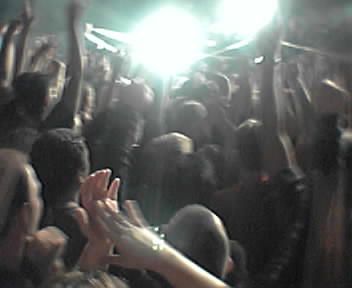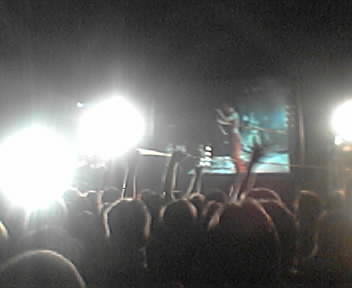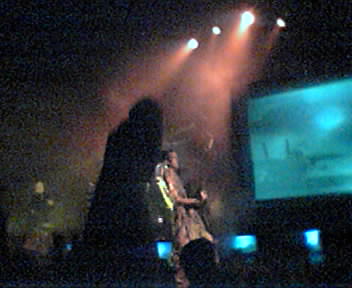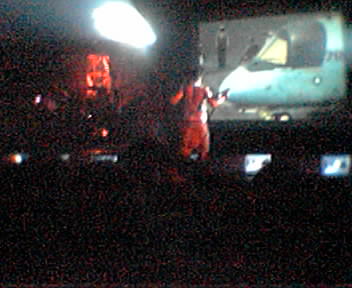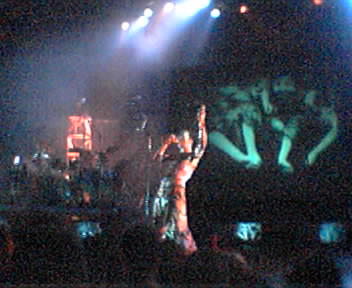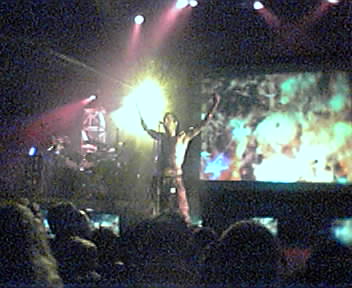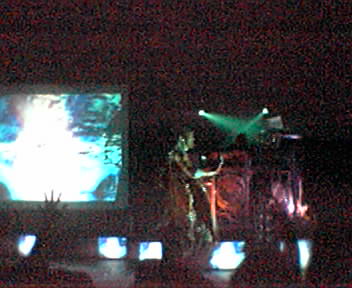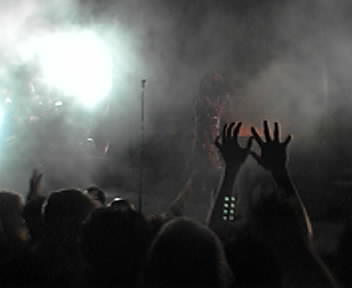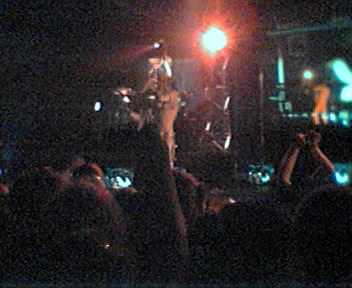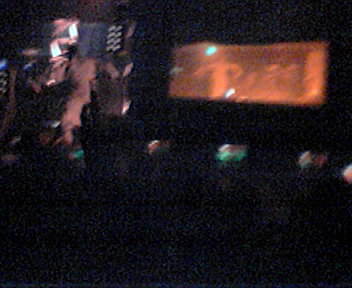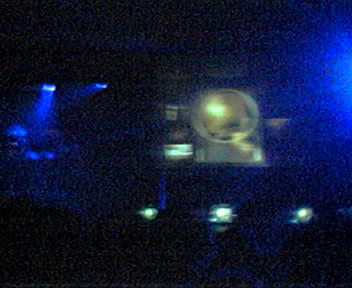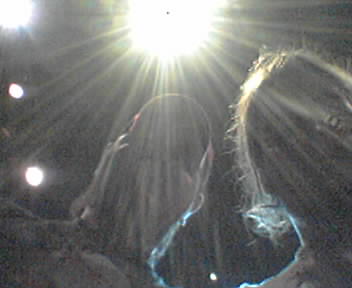 I'm writing this up the day after the show. I'm in the back seat of shanes car and its raining outside. We are listening to last rites. My head is crazy with everything that's happened over the past 24 hours or so. The show was pretty intense and thought provoking. I need/want/must finish with my solo release and the project with shane and get back on stage. I'm blowin it. Speaking of blowing it... About an hour agoo... We had the windows down smoking and RIGHT next to chucks passenger window a tire on a 18 wheeler blew out!! Pieces bew all over the car and shane had to swirve pretty hard to get away. We all freaked out. It was so loud and all this smoke and tire... Just a few feet away at like 70 mph. That coulda been the big one, good thing for shanes video game developed reflexes. Haha.
Now back to the show... Gotta love the sidekick camera! No cameras in the venue? Haha! Suckers!
It was like everyone at this show was a full on skinny puppy fan boy/girl. Everyone was dancing, rockin, or just freakin out in general.
There is so much to tell... Which will now be delivered to you random form:
Escape mental patient bird man suit, images of bush mixed with hitler, fake blood being shot out of a machine gun onto the crowd, lots of visuals with symbols, war images, warnings of mass oppressions, some visuals of some sex energy machine kinda thing, lots of maggots, police caution tape, ogre playing shot the solider video game, 2 encores, smoke and oil fields, animal skulls, drinking slime from gas mask, covered in blood, chalk hands, people yelling crazy shit "mother fucking skinny puppy mother fuckers" "god damn it!!" "satan!!" "cthulu!!!" "fuck bush, he fucking sucks!!" (retarded ass people... I mean cthulu!! Hahah), and lastly.. lots of hot goth chicks. Aww yeah. Haha
I will be glad to get home. A good deal of dramatic crap also went down on this trip which seemed to occupy some of my time. I appologize to shane and charlie if I was less than "here" with them as I shoulda been. Sometimes I should just turn the sidekick off.
I got abbie a little skinny puppy shirt!!! She is gonna flip out. And on the phone this morning she was so excited about some big surprise that's waiting for me. Sounds exciting. I think this will be the final blog post for this trip but ya never can tell. =)
Aim: undeadskumbag